The Rachel Wetzsteon Chapbook Award
Map Literary is pleased to announce that the fourth Rachel Wetzsteon Chapbook Award is now open for submissions. Named after our late colleague, this award honors beautiful, original writing through publication as a high-quality chapbook.

This year the award will focus on FICTION. Using our Submittable portal, submit a manuscript of about 7,000-12,000 words. The manuscript may be a collection of mixed pieces--short stories, flash fictions, or a stand-alone excerpt from a longer work--but should be unified by a common theme. We seek new, original work, though individual pieces that have been previously published elsewhere may be included.

The deadline for entries is May 15th, 2020. There is no entry fee through March 15th.

The winner will receive a $250.00 honorarium and 25 copies of the winning chapbook, which will be printed and sold on Amazon.com.

Previous Winner Wendy Oleson and Map Literary editors will judge. Editors reserve the right to select no winner, or to select multiple winners, depending on the quality of submissions received.
​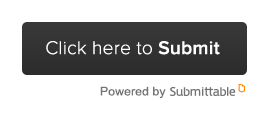 ---
2018 Winner: Greg Glazner, Cellar Testament
Map Literary was pleased to present this year's Rachel Wetzsteon Chapbook Award to this truly exceptional work of poetry. Glazner received 25 copies of the chapbook and, thanks to a special donation, $1,010.10 in honorarium.
Greg Glazner's previous books of poetry are From the Iron Chair and Singularity, both published by W.W. Norton. A teacher at UC Davis, his awards include The Walt Whitman Award, The Bess Hokin Award from Poetry, and an NEA Fellowship. Recent poetry has appeared in Zone 3, Blackbird, and Poetry.
---
---
Wendy's stories appear or are forthcoming in Cimarron Review, Carve, Cherry Tree, Quarterly West, and elsewhere. In 2015 she won the storySouth Million Writers Award and was a fiction fellow at the Vermont Studio Center. Based in Pullman, WA, and Los Angeles, CA, she teaches for the Writers' Program at UCLA Extension, provides creative and academic editorial services, and dabbles in true crime TV writing. She is, of course, working on a novel.
---
---
Our first winner, in 2014, in the category of poetry, was
Dennis Hinrichsen
.
Hinrichsen's chapbook, Electrocution, A Partial History, is available for purchase by clicking here.
Dennis Hinrichsen is the author of seven books of poetry. His most recent is
Skin Music,
co-winner of the 2014 Michael Waters Poetry Prize from Southern Indiana Review Press and forthcoming in autumn 2015. His previous books include
Rip-tooth
(2010 Tampa Poetry Prize) and
Kurosawa's Dog
(2008 FIELD Poetry Prize). An earlier work,
Detail from The Garden of Earthly Delights,
received the 1999 Akron Poetry Prize. He lives in Lansing, Michigan.
We also offer warm congratulations to the 2014 honorable mentions for standing out amid a competitive field of entries.
Paul David Adkins, Busting the Beautiful Cage
Ellen Foos, The Remaining Ingredients
Matthew McBride & Noah Falck, Vocal Air
Elizabeth Scanlon, The Brain Is Not the United States
Jasmine Dreame Wagner, Ask
---
Born in Manhattan, poet and editor Rachel Wetzsteon received degrees from Yale University, Johns Hopkins University, and Columbia University. She made her home in the Morningside Heights neighborhood of Manhattan, which is the setting for many of her formally assured poems. Influenced by Charles Baudelaire, Soren Kierkegaard, and Philip Larkin, Wetzsteon infused her urban and emotional landscapes with a dry wit. As critic Adam Kirsch noted in his review of Sakura Park, "Wetzsteon's poems are odes to sharpened senses, to possibilities held open, and to the city whose own sharp openness seems like a standing invitation."

Wetzsteon published three collections of poetry: National Poetry Series winner The Other Stars (1994), Home and Away (1998), and Sakura Park (2006), as well as Influential Ghosts (2007), a critical study of poet W.H. Auden. Silver Roses, a posthumous collection of her poetry, was published in 2010.

Wetzsteon's honors include the American Academy of Arts and Letters' Witter Bynner Prize for Poetry, as well as a grant from the Ingram Merrill Foundation. She taught at the 92nd Street Y's Unterberg Poetry Center in New York and William Paterson University in New Jersey, and at the time of her death had recently joined The New Republic as their poetry editor.

[text and picture from the Poetry Foundation]
---